To those who try to login without following registration......
It has come to my attention that several attempts to gain unlawful access to my server and surroundings are noted on several levels in the structure of my domain.
Please, stop doing this and go out and earn an honest living. If you need money, sell your computer.
I will take action to all who are willing to become a criminal and try to gain access to my domain; there is absolutely nothing there of value, you better send me money so that I have something of value....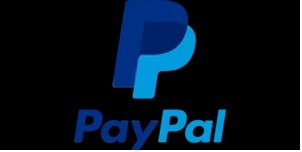 I hope you understand.
 
We have a new ISP as of september 30th 2020....
Since 1996 I had this connection with this firm, but after 24 years, she could not satisfy me anymore, I had to get a fresh one.
It all started with the old telephone line, sticking it into a modem, let some program dail up, when the connection was made, startup a bulletinboard system software and started to wringle through information...
Thus came the time that the 'explorer' was not yet there, Netscape, IE, and a few more, battling for the best seat in the house, but we better not forget to disconnect...
The 'explorers' became more and more in the picture, and Internet was mostly text, pages of text, and a very few pictures... Of course pictures became more and more the base for internet, and after a few years, DSL came to our home. This was neat, not calling in but online 24/7. 
Where were those modem days...... long time ago....... 
So, from the first DSL to where we are now, close to Terabits speed, we all craved for more, much more.... and so the growth of the Internet became a fact.
You noticed I have no pictures from those days.... WHO HAS????? 
Oh, I got a bunch CD's with spicy pictures, but those are no HD quality.... today, even commercial 18+ shit that is trown in your face is far better quality than those days of 320*200*16 ...
At least I have my connection on, MC runs smooth, and I hope you like it there too......
Seeya!
Hi,
This is the link to the World file
This is the link to the plugins folder LINK
Hi,
This is the link to the World file LINK
This is the link to the plugins folder LINK
Hi everyone who is interested in a small story....
You can still leave and go play crunchy candy or some overmatured version of pacman (although not every one knows what that is).
I wanted only to tell you that Minecraft is actual more than breaking and building, there are worlds out there that have so much talent in house, that it would amaze you if you saw it.
Well, we build slowly on some big maps, in the old style and in the 1.13 + versions, with all the nifty things it has and will be added in the future. Every server stands on its base of protection and playability, mine just as all the others, but sometimes things do not go as foreseen, plugins stop working, or half, or developers stop paying attention to it, start living their lives, or something took them away from access to the keyboard, that is the problem with plugins, they are made by mostly single persons and when they break all their fingers (could be worse), not a single word comes out of them, the plugin dies literally with them.....
Sad, but oh so true, they should all direct their sources through channels that can be lifted by others if needed, this way playability is guaranteed. Im talking about a part of the internet where those developers can store their creations and where only registered developers can enter or join, not a shady place, but registered.... Think of something....

One of those plugins is a credibility to a lot of people until the dev became sort of deaf.... PreciousStones. A shame that another person picked it up for his own gain and put some of it on the net for us to share, sadly he only updated the major stones, and not all of them, resulting in stones that will be recognized by the system and show what it is but functions not!
Another plugin I am very fond of, actually it is a premium one, shops, a chest with a glass box above it and in that glass box a floating item of the sale or purchase... Better get to it, he might want to hold the boat of until the official version is available... With the speed he is thinking, it is more likely that he is about to skip version 13 as we approach on October 17th 2018 version 1.13.2.
There are also a lot of other plugins that can keep up, luckily, one of them we started using a few months back and we had a lot of fun with it. EliteMobs. Oh, if you are a fighter, go fight some of those MF's (MobFriend's) lol
https://www.spigotmc.org/resources/%E2%9A%94elitemobs%E2%9A%94.40090/
Go see for yourself, enjoy!